Avnet's 100-year journey to our current position on the FORTUNE 200 parallels computing's most disruptive milestones. Whenever visionaries have spawned computing breakthroughs, our job has been to make it possible to bring them to market. As a result, our customers and partners have thrived at every turn, increasingly confident that they will be ideally positioned for the next disruption.
Today, Avnet continues to enable our customers and accelerate technological development through our expertise in components distribution and deep knowledge of the global supply chain. With a sharpened focus on our primary components distribution business, the company continues to help supplier partners deploy their technologies to meet end customers' needs.
As Avnet CEO Phil Gallagher noted, "In one hundred years, Avnet has gone from a small components shop to a global distributor firmly set at the center of the technology value chain." Let's look back at the major technological transitions over the past 100 years that demonstrate the company's long-lasting value.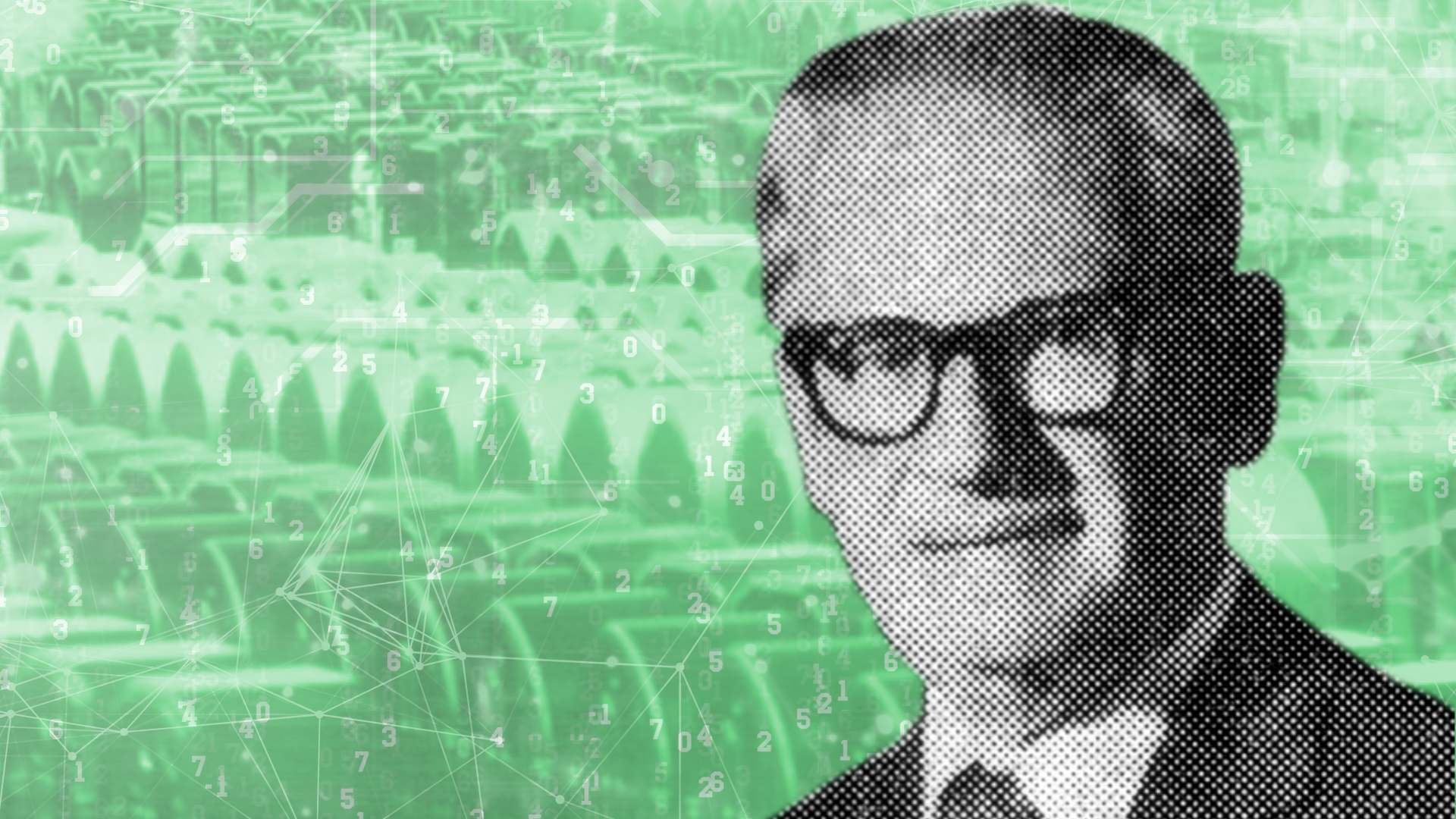 The first distributor to place an order for the integrated circuit
Avnet was formed in 1921 when the U.S. government lifted its ban on private radio, prompting Charles Avnet, a 33-year-old immigrant fresh from Russia, to begin buying and selling surplus radio parts on Manhattan's Radio Row. Then came antennas, connectors and something epochal: calculating machines. Equipped with vacuum tubes adapted from radio, these computers, Charles proclaimed at the time, would alter human history forever.
Vacuum tubes soon gave way to much smaller components: transistors. In 1958, a Texas Instruments engineer named Jack Kilby invented the integrated circuit (IC), incorporating numerous transistors, diodes, coils and wires on one block of semiconductor material (germanium), thus eliminating the need for discrete components and manual assembly. About the same time, Fairchild Semiconductors' Robert Noyce hit upon a novel idea for connecting all of the components on a silicon chip, adding metal as a final layer. Removing some of the metal would effectively reveal wires needed to unite the components.
Intel, founded by Noyce, was the company credited with inventing a calculating, programmable IC that would become the Holy Grail of computing – the microprocessor. Intel's 4004 was the first, in 1971, giving rise to the portable electronic calculator, digital watch and microwave.
Avnet was the first distributor to place a product order with the chip giant, which gave the growing company access to related software development and demonstration tools to sell to engineers.
The companies would support one another through wave after wave of technological development. Microprocessors changed computing, and Avnet delivered these changes to market. In 1972, the 8-bit microprocessor, the Intel 8088, ushered in video games and personal computers. By 1975, Avnet was operating 33 microprocessor demonstration centers, showing companies how these powerful new devices would change the way they did business.
In the early 1980s, the introduction of the 16-bit microprocessor (Intel 8086, released in 1978) yielded more powerful PCs, microcomputers and mainframes. Avnet stood ready with newly minted distribution agreements for board-level and development systems, printers, terminals, PCs and software lines to complement the computers and peripherals it distributed.
Shaping a more sustainable industry with inventory management
The industry was on fire until the mid-1980s, when chip supply outstripped demand, precipitating what was called the "semiconductor bloodbath" of excess inventory. Prices and profits dropped. Avnet – the number-one distributor in semiconductors, computers, connectors and passive components – was operating more than 100 facilities around the U.S. to serve regional markets. However, there's a silver lining with every cloud, and this event uncovered a new way of doing business that would transform the entire technology distribution industry.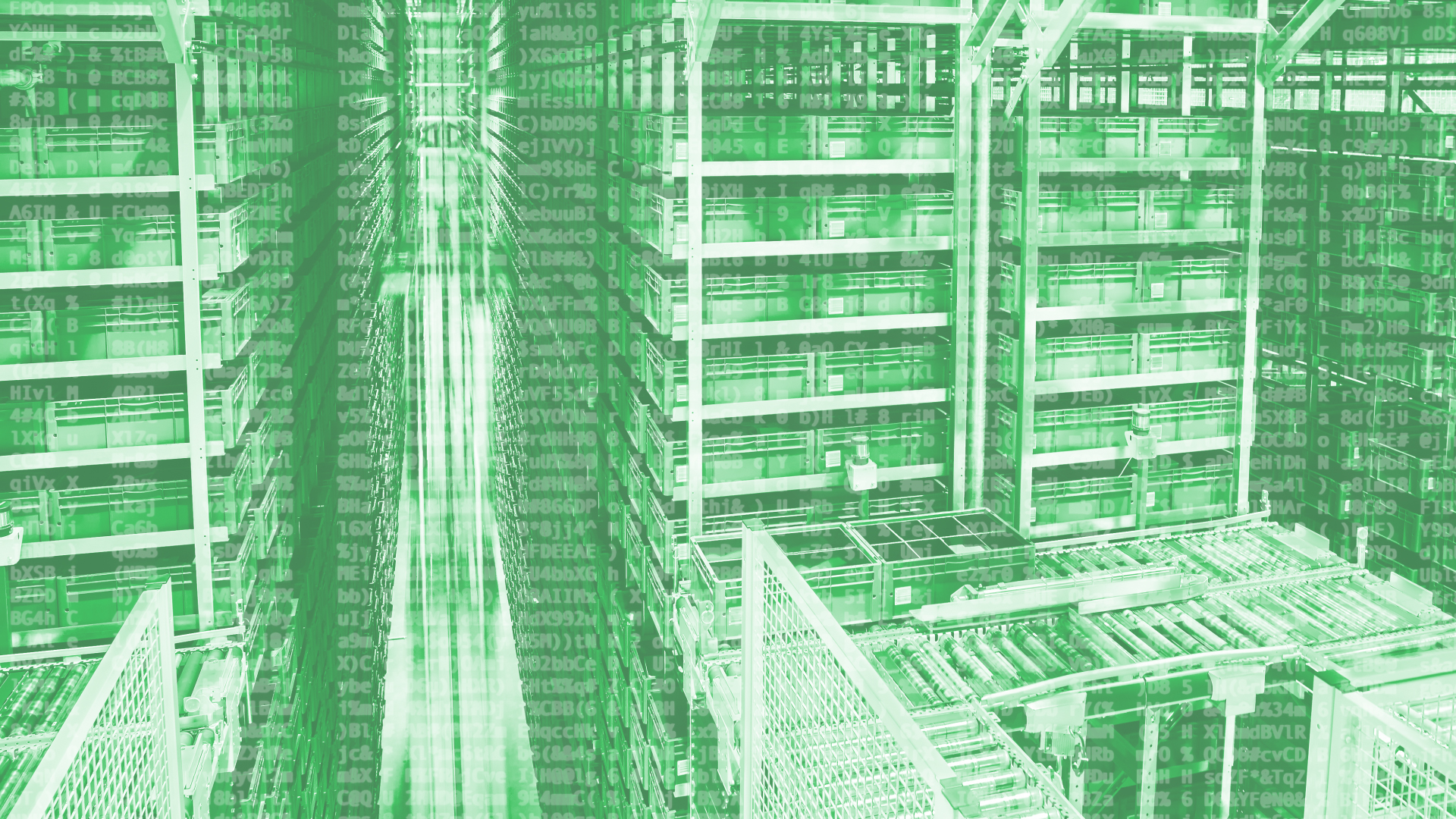 Avnet's solution: centralize and automate. It was a radical idea, but the advent of powerful, network-capable computers and reliable overnight air delivery service made it possible. In 1984, the company began building its first mega-warehouse in Peabody, Massachusetts. The nation's largest, it boasted three automated warehouses with real-life transaction processing computers running homegrown logistics software. The facility would provide the widest range of value-added services in the industry, including semiconductor customization services like bare-chip processing, hybrid circuit fabrication, testing, packaging and kitting.
As Avnet expanded its East Coast operation, the company set to work on a similar facility in Chandler, Arizona, to cover the West Coast. The wizard behind the curtain at the Arizona mega-warehouse, occupied in 1987, was a proprietary online transaction processing computer system aptly named "Genesis." Its network of 80 remote terminals linked the Hamilton/Avnet divisions'(Hamilton having been an acquisition) facilities coast to coast.
The results were spectacular, including faster quotes, accelerated order processing, improved material handling, better inventory management, more economical value-added services, more timely reports, just-in-time delivery, automatic replenishment and lower overhead. The technology distribution industry was forever changed.
These efficiencies helped Avnet as it entered the 1990s, putting the company in a strong position to meet suppliers' demands for increased technical customer service and customers' requests for value-added services. Avnet hired field applications engineers, technical salespeople and specialized product managers.
Tackling globalization with value-added distribution and strategic supply chain solutions
Globalization and complexity brought more changes to the technology industry. Products remained central – by 1993, Avnet became the only U.S. distributor to carry all five top American semiconductor lines. Yet, customers needed services. Avnet Computer Products, not surprisingly, became Avnet Technology Solutions.
Connecting computers to one another was one activity driving service. Networking hit its stride in the 1990s as workstations, and personal computers evolved around business data storage hubs, largely displacing traditional mainframes and minicomputers.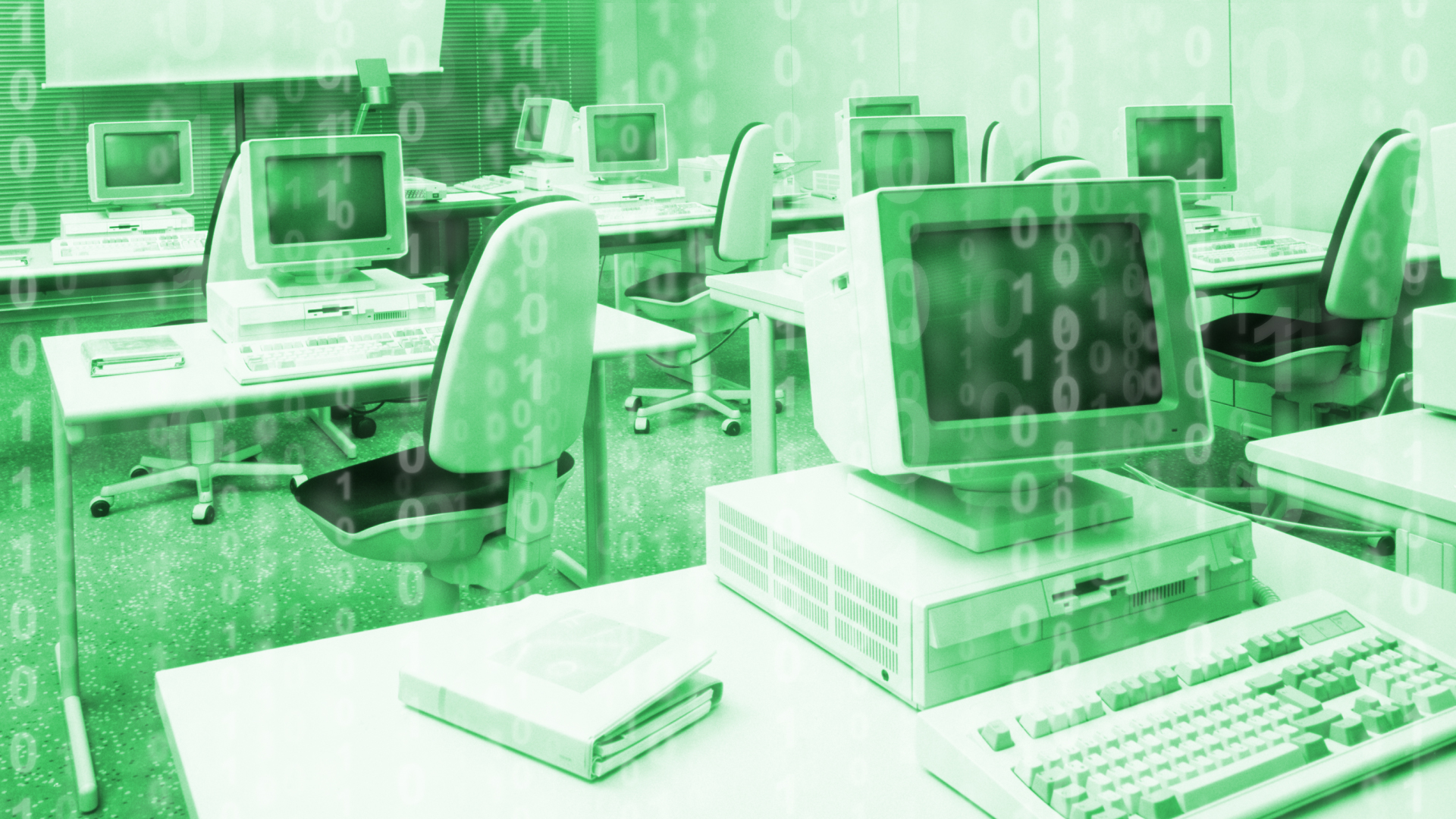 There was another service driver. In the late 1990s, businesses were using off-the-shelf commercially available computing products – embedded systems like servers and memory modules – as building blocks for their own more complex products. The trend and its complexity prompted Avnet to establish a third operating group, Avnet Applied Computing, which generated well over $1 billion in revenue in its first year of business.
The industry was strong until 2001 when a familiar problem recurred: oversupply. Demand for electronic equipment withered, especially in the saturated telecommunications market. Supply chains were bloated with excess inventory. Demand came to a screeching halt. Manufacturers were stuck with far more than they could use.
Around the same time, the dot-com bubble burst, proving once again the value of distributors. For years, Avnet had been arguing that internet disintermediation – removing distributors, retailers, wholesalers and other intermediaries from customer experiences – was being overhyped. Quite simply, people need a significant amount of value added to manufactured products before they could buy and use them.
In Avnet's case, adding value means helping companies with everything from engineering expertise as new ideas come to life to tech support long after products have been manufactured and purchased, not to mention financing, programming, marketing, integrating and yes, even distributing tech products.
Introducing more accessibility with single board computing
Service, an antidote to complexity, is also compatible with simplicity. As more entrepreneurs and makers entered the technology industry, Avnet took notice and looked to service these new types of customers. One key piece of technology for this audience was the single-board computer, a complete computer with microprocessor, memory and input/output features on a single circuit board. Laptops, tablets, development systems and embedded computer controllers are often single-board computers.
So is the Raspberry Pi, a low cost, credit-card sized computer initially conceived to spark computer science interest in students. The Raspberry Pi plugs into a computer monitor or TV and uses a standard keyboard and mouse. It's used in gaming, robotics and a wide range of "maker projects," as well as, increasingly, business applications.
The first Raspberry Pi, the Model B, was launched in 2012. An Avnet company, then called Premier Farnell, seeded the $35 Raspberry Pi's success through smart distribution. The "Pi day" launch was so successful it crashed the Farnell website.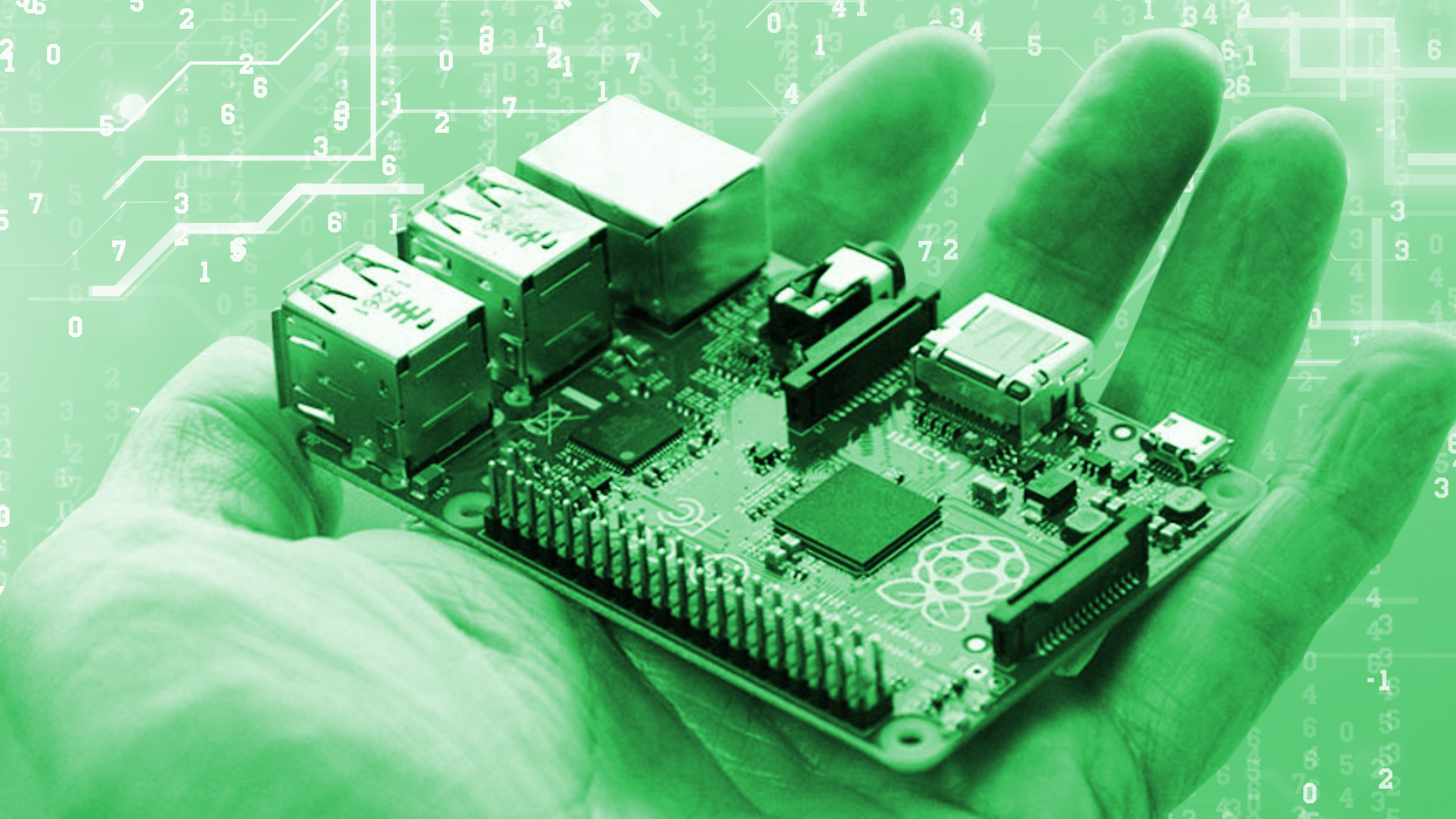 In the nine years since Farnell has sold 15 million of the 30 million Raspberry Pis sold. It helped Raspberry Pi manufacture at scale and has an exclusive agreement to customize the device. Now running at 20 times the original speed, the Raspberry Pi has found a second home in business as a development platform, intelligence dashboard, simple server or industrial control.
New complexity underscores the need to merge hardware, software and services
Today, yet another computing revolution is underway. Things – sensors, devices, equipment, vehicles and much, much more – are being connected to the internet in staggering numbers, giving companies tremendous volumes of data from which to extract insights. With new, unprecedented insights come actions that can transform business performance and quality of life.
As always, with a technological evolution, Avnet is at the ready and adding value, in part by merging hardware, software and services. For example, the company developed the IoTConnect Platform to provide customers with an environment for deploying IoT solutions. It makes IoT deployment quick, simple and efficient—benefiting both customers and Avnet's suppliers as they look to build new comprehensive and cost-competitive solutions that integrate their products.
These efforts not only built on the recent acquisitions of Premier Farnell in 2016, Softweb in 2018 and Witekio in 2019, among others, but also exemplified the power of Avnet's strategic partnerships. As next-generation technologies add additional complexity to the technology landscape, Avnet's extensive partner and supplier network and history of supply chain management and distribution make the company the ideal "control tower" business partner—one with an eye towards the future but the experience and know-how from a century of experience.
A century later
Throughout the years, Avnet has embarked on a continuous transformation alongside the ever-evolving technology market. And while one hundred years is an enviable run, we prefer to think of it as a great start. There will be celebrations to mark our collective achievements, but our work charting the industry's future is always in motion.
Our customers' primary focus is bringing new innovative products to market and assuring the supply of that product —and that's where Avnet brings value to the table. We continue to act as an extension of their business to ensure they have access to the latest technology from our leading supplier partners and a healthy supply chain. This is certainly demonstrated by our more than 2.1 million customers and 1,400+ suppliers in 125 countries around the world.
As we look ahead to what's next, it is an affirmation of our enduring relationships that have helped our customers, suppliers and partners effectively navigate an increasingly complex technology landscape. Trust and resiliency have been key in supporting our suppliers and customers as they grow in the marketplace and will define us as we continue to stand by them in an ever-changing world.